You have 3 options of where to go from here…

DO NOTHING.
You can keep hoping, wishing and praying things will get better.
You can keep sitting back and let age related weight gain, fatigue, bedroom problems, disease, and a laundry list of other issues happen to you.
And spend the rest of your life on the decline.
You'll gain more fat around your belly, which increases estrogen levels… and then produces even more fat because of it.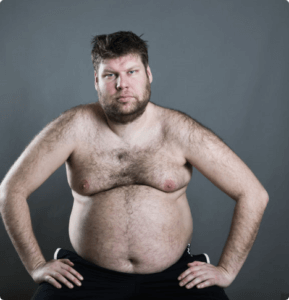 Your "T" levels will plummet…
And every passing year you'll become less of the man you were created to be…
Because men were never designed to have low t levels and a weak body.
Your body will hurt more and you'll actually feel yourself aging. Because your joints and bones will slowly deteriorate. And any muscle you have will turn to mush.
With all of this comes a lot of mental and emotional issues, too…
You'll wonder if your spouse is losing interest in you… because in her eyes you've lost interest in her… which is why you've given up and are letting yourself go.
You'll feel embarrassed when your kids compare your belly to the fit dad at their school. And bummed when you can't keep up with your grandkids in the backyard.
And… I hate thinking about this for you… but I have to ask…
Do you really want others to have to take care of you when you get older?
I mean, I know that some parents have this motto that they take care of their kids when the kids are young, and the kids will take care of you when you're old…
But is that really what you want?
After decades of providing for them and giving them your all, do you want to inconvenience them just because you've decided to not take care of yourself?
Listen, I'm willing to bet you don't… and this option isn't for you.
You wouldn't still be here reading this page if you truly believed giving up and letting age happen to you is the best option.

TRY A DIFFERENT PROGRAM.
If you take this option, you realize you're missing out on the perks that come with having better health. And you know you need to do something about it…
But for some reason you decide Fit After 50 isn't the program for you.
So you try something else…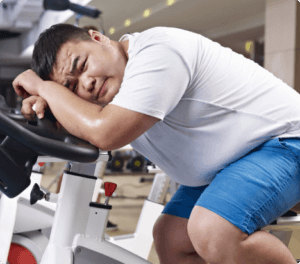 But the problem is— most training programs out there are too intense for a guys our age. And they'll cause you to self-destruct from the inside out. I'm not kidding…
"Young guy" programs increase cortisol and estrogen in our body…
… which causes you to store body fat, suffer with painful inflammation, and puts you at risk of tons of health conditions and bedroom issues.
Plus, your T levels plummet…
… which comes with a handful of embarrassing issues that most guys don't want to talk about.
But listen, exercising too hard isn't the only problem if you take this option…
Because you may try to steer clear of young guy training programs and end up doing a workout program that does little or nothing for you. Sure, it's activity, which is far better than doing nothing at all…
… but you likely won't build a body you're proud of. And you'll still feel insecure about the way you look. Because…
"Slow-go" exercise won't reverse the years of built up weight gain and fatigue.
Hey man, if you want to start exercising without Fit After 50, you have my blessing…
But why try a program that might do your body more harm than good? Or try something you aren't sure will work?
Especially when I've given you the scientific facts about why Fit After 50 is the ideal program for you… which leads me to the third and best option.

Boost T, upgrade your physique, increase energy starting now — with fit after 50!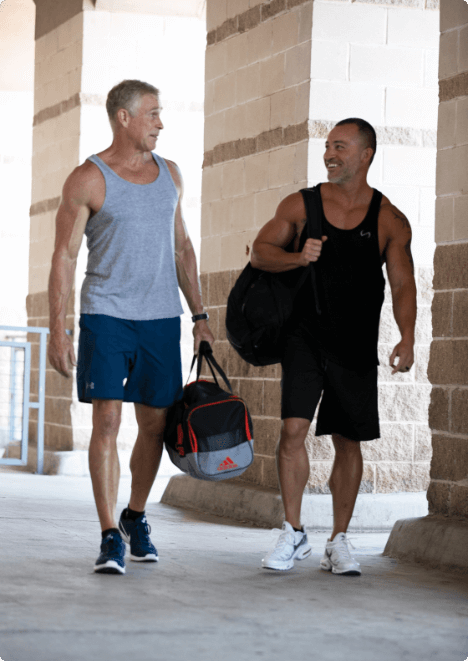 Because you're still reading, I know beyond a shadow of a doubt this is the only option for you…
And you're in good company. Because this is the choice that thousands of proud men across the country and around the world have made.
Men like you are waking up feeling years younger with more energy than their kids. They're enjoying a healthy, active life with the strongest body they've had since their 20s.
And are getting compliments left and right because of how great they look…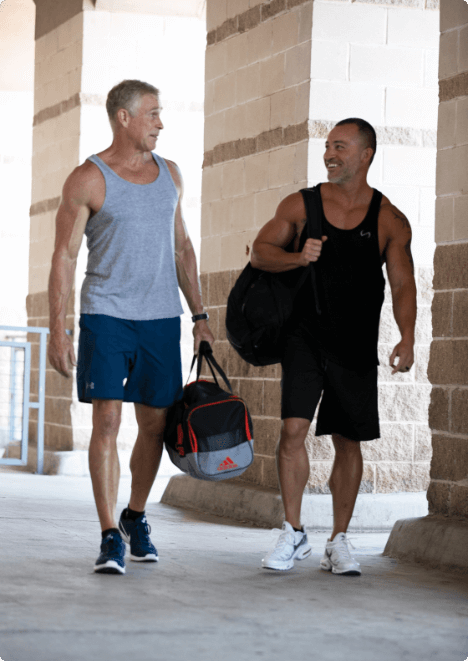 Their kids are beyond proud and can't stop bragging about how great of shape their dad is in. Their wives love seeing their husbands taking care of themselves…
… and can't keep their eyes and hands off them.
magine how great that feeling will be… when you're admired by your family and peers… when you're the center of attention at the beach…
You'll be confident and in-charge again.
You see, when you're 20 and in shape, people don't think much of it. Lot's of 20 year olds are in shape. But when you're 50+, muscular and lean, you become a phenomenon to people…
You're no longer the norm, the typical guy with the dad-bod, or the guy people don't see.
You're the attention getter, you stand out amongst the rest, and become the person people want to talk to.
You're the alpha!
Fit After 50 can do all this and more for you. And it's so simple, you likely won't run into any problem making it happen.
All that's left is to prove to yourself you can do it…
… you can still look good, perform great and live a fantasy life at 50+
I say "fantasy life" because that's what most guys think having a healthy life, and ripped abs after 50 is… some "out there" dream.
But it's not. It's right at your fingertips.